A show I always look forward to for its energy and bold vibe, GEORGINE for Spring/Summer 2017 did not disappoint. The collection was confident and strong as well as seductively feminine.
Inspired by her mothers closet, designer Georgine Ratelband re-interpreted a chic yet conservative wardrobe, and transformed and altered it to a daughter's more downtown style sensibilities. The looks incorporated punk elements such as combat boots and safety pins, and contrasted them with tailoring and refined details.
My fave looks from GEORGINE #SS17: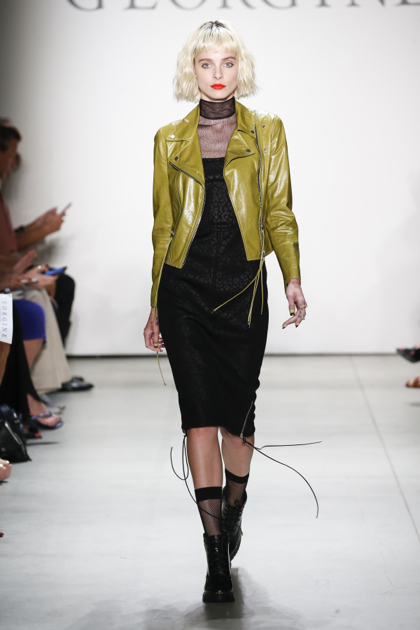 Photo credit: Top 5 images by Josephina Kim (me), others courtesy of Georgine.