A continuation from my last post (New York fashion Week 2021 – Part 1), read on for highlights and my favorite looks from Thalé Blanc and Epperson.  Also linked to some other standout designers and collections that embody my personal style preference: strong and effortless chic with a feminine edge.
A departure from the traditional RTW schedule, Thalé Blanc, showed their Spring Summer 2021 collection in February to correspond with the couture schedule.
Deborah Sawaf, Founder and Creative Director of the brand, produced a stunning collection of statement pieces that were casual in design and versatility, and luxurious in their details.  Loved the pieces individually to dress up or down as well as how they were styled into full looks.
These are my 3 (top and 2 below) favorite looks from the collection…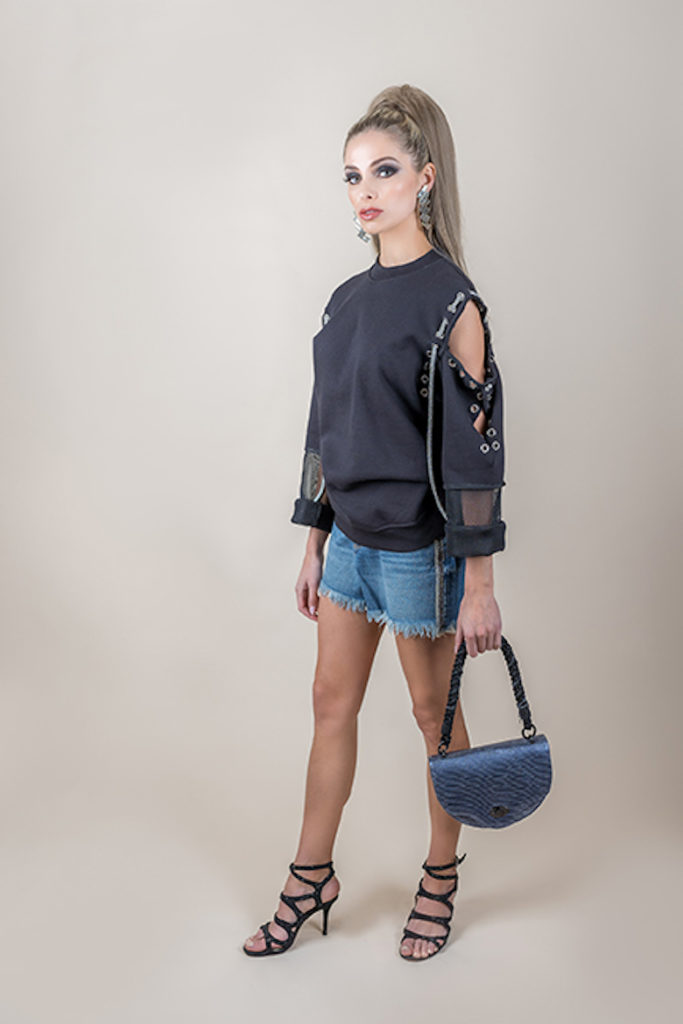 Are you familiar with Thalé Blanc's gorgeous bags?  Below are some of my favorite bags from the Spring Summer '21 line.  Bold in design with an elegant sophistication, love these bags to complement any look!
Photo Credit: Thalé Blanc
Publicity: VERY New York
Per show notes, "EPPERSON's aesthetic is one of recycled, artisanally-hewn creativity, that reads equal parts homespun & underground-designer-vibey-cool that is normally only found on the runways of the Paris underground or from Tokyo in the late 80s/early 90s."  With this description alone, I was immediately excited to know more about this designer and line.
EPPERSON, the namesake collection of designer EPPERSON, had its debut for NYFW with its Fall Winter '21 Show.  A collection that integrated the craft trend with an edgy vibe, the looks lived up to the aesthetic of the designer.  Loved the blend of textures and layering as a representation of protection.  And especially loved the punk nostalgia from the incorporation of plaid.
These photos are my 3 favorite looks…
Photo Credit: Marc Baptiste
Publicity: VERY New York
More Designers of Note…
Below are some more designers with standout RTW collections for 2021, so check out them out and keep them on your radar!
'Til my next post… Happy March!