In what seemed like a blink of an eye, New York Fashion Week 2021 has come and gone.  Pre-pandemic, I had attended NYFW for several years, and to say that it felt different this season would be an understatement!  But different doesn't mean bad or worse.  In fact, in some ways it was better. Most of the collections showed virtually, or in formats such as presentations and "meet and greets".  Although I will always love the full-on energy and excitement that comes from an in-person runway show, I also appreciated the flexibility and calmness of watching a show virtually or by appointment. In addition, many designers opted to show outside of the official schedule. Love this as it gives us all more time to appreciate the individual collections.
Read on for three standout collections (Nicole Benefield, Negris LeBrum and Fllumaé) that showed for NYFW this month.
NYFW – Nicole Benefield
A blend of creativity, functionality and style, Nicole Benefield presented an exciting debut collection at Spring Studios for FW'21.  A line with sustainability in mind, each piece is made to order to minimize waste.  I especially love that the clothing is uniquely made for each customer which makes the pieces even more special.
Head over to her site at nicolebenefieldportfolio.com and check out the collection.  Already have my eye on some pieces! 😉
Photos via VNF Productions.
NYFW – Negris LeBrum
Entitled "Homecoming", the Negris Lebrum collection for Fall Winter 2021 was revealed  in a Houston park in an impromptu runway show. A literal homecoming for the collection's Houston based Creative Director Travis Hamilton, it was also a homecoming for an aesthetic that successfully complements today's woman.  Classic mixed with edgy and bold, the looks were feminine as well as versatile. Loved the mix of textures and details and the use of rich yet neutral colors.
Chic and stunning all in one, love this look!
Photos courtesy of Negris LeBrum and VERY New York.
NYFW – Fllumaé
Created by four muslim sisters, Fllumaé is a US based clothing line "with the vision to bridge the gap between fashion and modesty". The looks for FW21 were feminine yet were bold and strong in design and/or color. Wearable for any and all women, this is a collection where fashion-forward intersects with inclusivity.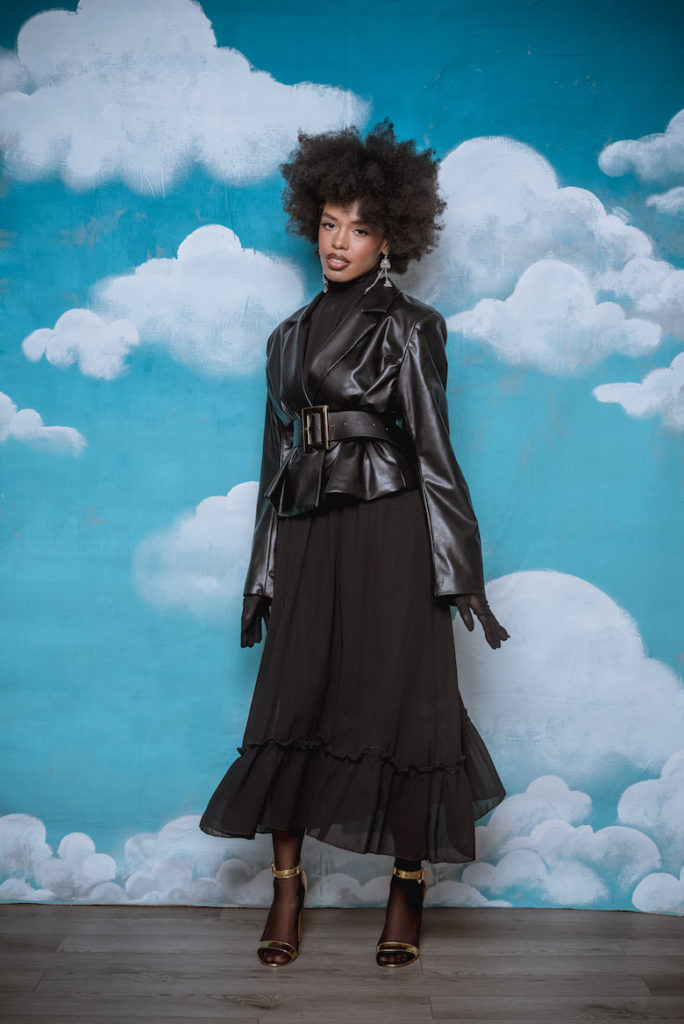 Photos courtesy of Fllumaé and Riviere Agency.
Stay tuned for more New York Fashion Week 2021 designers in Part 2!