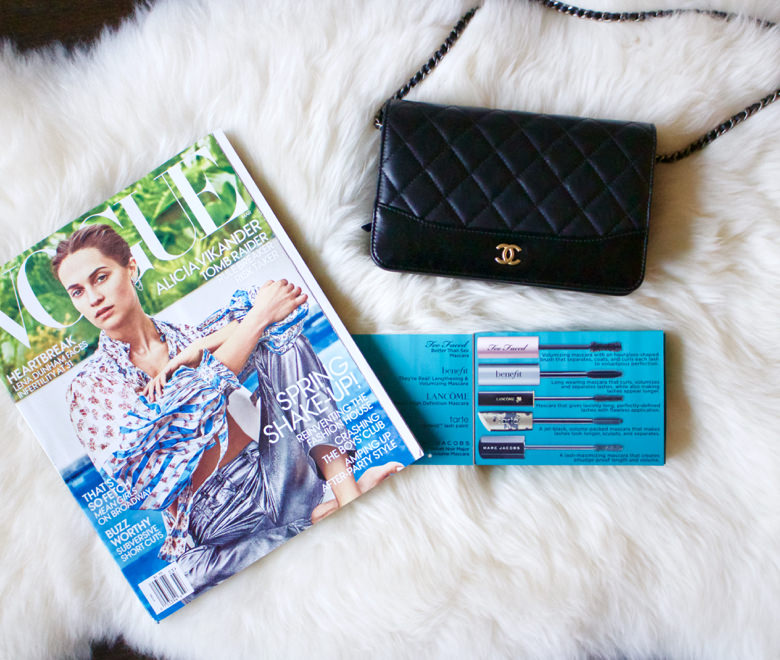 I'm always asked what my favorite mascara is, and for years (literally) my response has been benefit they're Real. (See a previous post here)  However, a few months ago I purchased a Sephora Favorites mascara sampler and have a couple new faves to add to my beauty kit…
First of all, if you're not familiar with Sephora Favorites, they are curated selections by Sephora based on a beauty product category or theme. For example, there could be one like the mascara set featured in this post or one like this 'Selfie Kit' which includes their hand-picked essentials to achieve the best selfie.
This Sephora Favorites 'Lashstash To Go' was a selection of five top mascaras. All in mini sizes, it gave you the ability to try each one, then redeem the enclosed voucher for a full size of your favorite mascara from the selection. Brilliant, right? Unfortunately, this particular set is no longer available, but you can get my faves in mini sizes to try yourself. See "Shop The Post" at the end of this post for full sizes of all of these mascaras as well as the minis of my faves.
Now, my review of these mascaras and my faves… 😉
Too Faced – The first one and my favorite. This one was volumizing as well as lengthened the look of my lashes. It also gave the most dramatic look of all the mascaras. I know not everyone wants this, but if the difference is not dramatic, why wear it? Right?! As far as the brush, the tip is pretty full so you have to be a little more careful when getting near the inner corner of your eye.
Benefit – An overall great mascara. Not as dramatic as the one from Too Faced, but still great.
Lancome – Helped add some definition to my lashes, but didn't do much to add volume or lengthen. Not worth it…
Tarte – I was immediately turned off by this one because the bristles on the brush seemed very short and sharp (scary!). This one also didn't volumize or lengthen like the first two…
Marc Jacobs – This one was another fave. Gave my lashes great volume and length. Also, the consistency of the mascara seemed more "velvety" so I was able to re-apply an extra layer later in the day without it looking cake-y. The brush is thicker at the tip like the one from Too-Faced, so not as great for getting into those inner eye corners.
Overall, the one from Too-Faced is my new favorite mascara, but I also love the ones from Benefit and Marc Jacobs. So if you're looking for a new mascara, try all three and let me know what you think!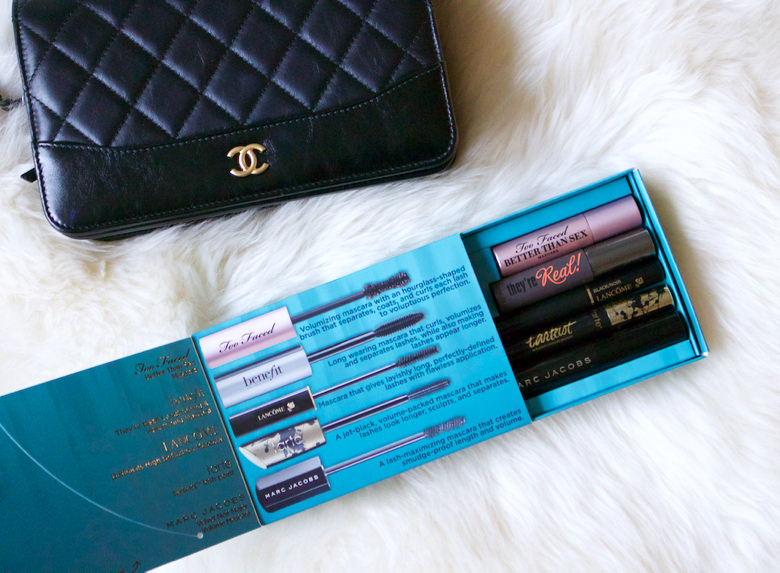 Shop the Post: