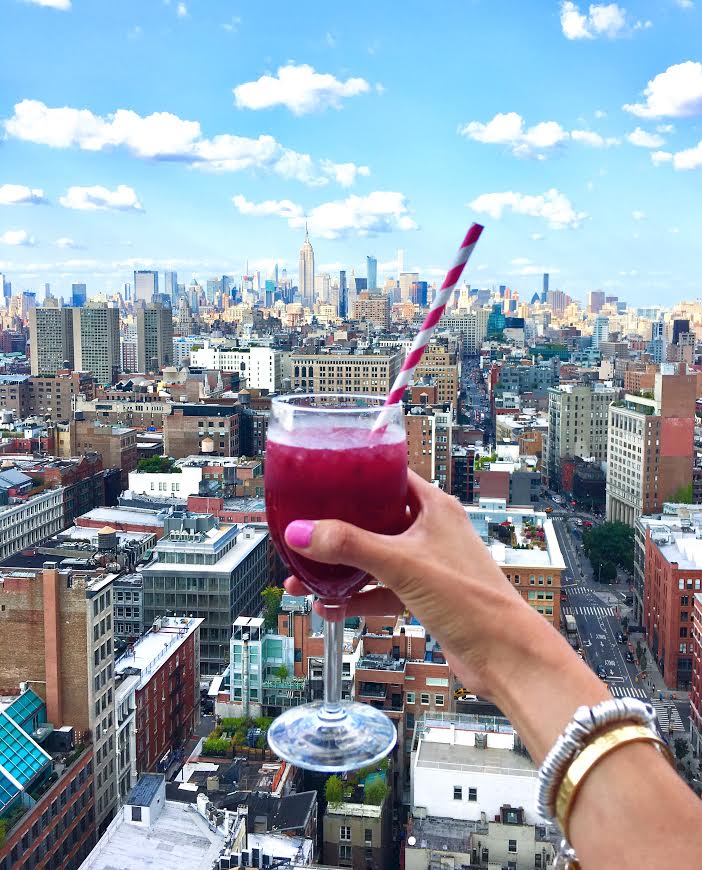 The end of summer always comes faster than I want it to and this summer is no exception! There are still lots of things on my to-do list including some things that were purely for entertainment like taking the time to enjoy NYC. If you're from the area or familiar with NYC, then you know that summer is a weird time here. Compared to the rest of the year things actually seem to slow down (just a little at least) as many of its residents as well as regular population take off for long weekends to the beach and other vacay destinations. I, on the other hand, love to take advantage of this time to appreciate the city when the mood is a little more relaxed. Also helps to be free of all the layers required during the cold weather seasons… 😉
Fortunately, we still have a few weeks left of summer weather. So if you're in the area, here are my fave things to do in NYC right now.
Rooftop Bars
OK, I know this may seem cliche, but let's be real… rooftop views of the city never get old. So grab a drink, relax and enjoy amazing views of NYC. My picks:
Pop-up Events
By now you're probably familiar with the pop-up craze. You know, those experiences or retail shops that are created to only exist or be open for a short and defined period of time. There's usually a strong theme or creative direction and they're often designed to be Instagram friendly. Below are some of my faves open in NYC right now. Click on the link for more info, grab your phones and go!
Baseball Game
Whether it's the Yankees or the Mets, watching a baseball game in the stadium is one of my fave activities in the summer, especially in the eve when it's a little cooler but still warm. Personally, I prefer Yankee Stadium but root for both teams! 😉 If you're visiting the U.S., you gotta catch a game. It is a quintessential American experience!!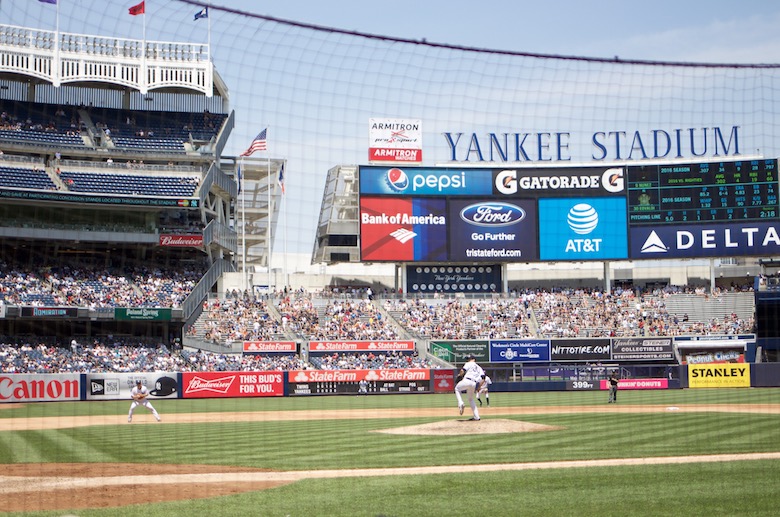 Hudson's Boat Bar
Love being near the water especially in the summer. Hudson's on Pier 81 is the perfect venue to combine a boat experience with a relaxing night out with beautiful views of the Manhattan skyline. Grab a drink at the Observation Deck/Lounge or make a reservation for dinner.
Note: Photos above are by Josephina Kim (me). Please contact this site for permission to use.