Several years ago I wanted (and needed) to find a good quality, lightweight tote that was as chic as it was practical. After considering many options, my choice then was clearly between the
Louis Vuitton Neverfull
and the
Goyard St. Louis
. At the time, I happened to have a trip to Paris where I stayed in a hotel (
Hotel Bel-Ami
) right around the corner from a LV boutique, and of course bought the Neverfull. Although I don't regret that purchase (except for one reason, see my post from way back when
here
), I still loved the classic luxe yet understated style of the Goyard.
During a trip to Paris last month, I resisted the urge to take advantage of all the sales going on in Paris and finally, bought a Goyard. Never on sale, but definitely worth the investment… Love it.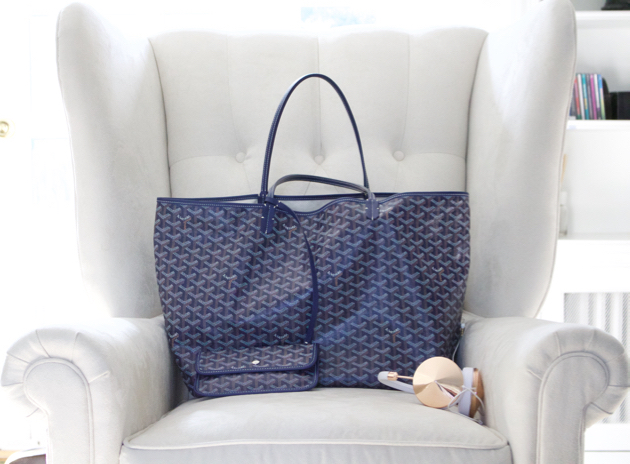 With the consecutive high temps this past month, I especially love the lighter feel of this bag. And so convenient for a last minute throw in of an extra pair of shoes, water bottle, whatever…
This is 'What's In My Bag' today:
Oh, and my cellphone which is still in the attached pouch (my fave feature).
Shop the post: