Whether I write it down or not, every new year starts with a list of resolutions/goals that includes an intent to improve my health and workout more. Now… how I stick to those goals varies throughout the year! This year, I have to admit, started off slow. So when global fashion brand, boohoo, contacted me to partner with them and YogaWorks Soho, it was exactly what I needed to be fitness motivated!
I was offered a complimentary 1-month VIP membership to YogaWorks in Soho to try their yoga and fitness classes. In addition to membership, I was able to choose clothing from boohoo's sportswear line, boohoo FIT, to have an outfit for my workouts.
Outfit
Shown in this post are the sweatshirt, yoga top and capri leggings that I selected.  Since I had never made a purchase from boohoo before, I was concerned about how the clothes would fit on my body. Also, since their prices tend to be on the lower side, I wasn't sure if that would translate to its quality as it sometimes does with other brands. I'm happy to say that I loved my entire outfit. The fit was "true to size" and cut to be flattering (thank goodness!). In regards to quality, I was impressed. Especially considering the price, the fabrics and detail such as stitching and cut were great. Best of all, the clothes were comfortable, "moved" with my body during my classes and covered what they needed to!
Only the capri leggings are available on their website now. But scroll through below for similar pieces as well as some of my other fave picks:

The Workout
Located in one of my fave NYC neighborhoods, the YogaWorks studio in Soho is impressive. I was expecting one or two modest yoga rooms (especially considering the cost of real estate/rent in Manhattan!) and instead I walked into a full-on yoga specialized fitness club which took up two floors in a classic loft building on Broadway. Aside from the beautiful ballroom-resembling classrooms, there are full locker rooms including showers, tea bars and a yoga apparel/accessories boutique. The staff was friendly and helpful, and overall the atmosphere was exactly what you'd expect from a yoga studio: peaceful. 🙂
The yoga class I took was amazing. Even as a beginner, I felt completely comfortable and got a great workout without being completely sore the next day. My favorite part of the workout was how relaxed I felt afterwards. Talk about zen…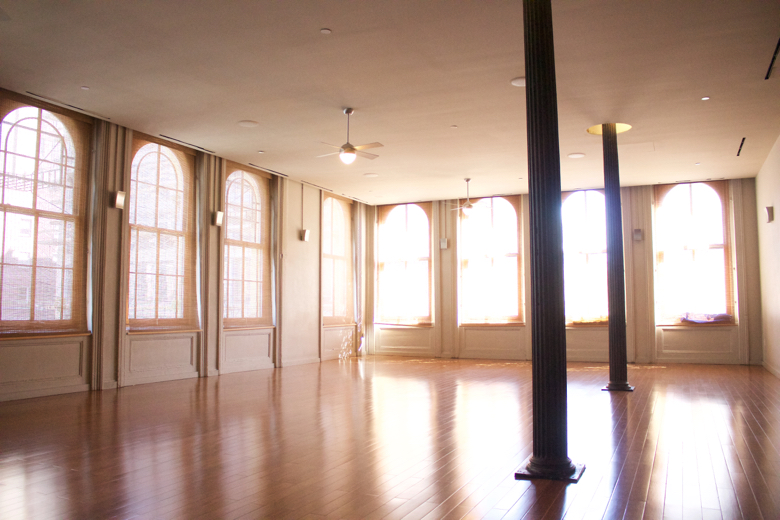 So thanks to boohoo FIT and YogaWorks Soho, I am now motivated to exercise more, and am excited to focus more on fitness programs that work on the inside as much as they do on the outside! Just in time for summer!!