Opening with a performance by award-winning singer/songwriter, Syliva Tosun, the Malan Breton show for New York Fashion Week, Fall 2016 lived up to its dramatic introduction. The theme for the collection was Gotham Disco Dollies with references to the Studio 54 era and the glam rock vibe of the '70's. Presented in the Grand Ballroom of Gotham Hall, the clothes worked well within their majestic setting.
Some standout features of the collection included the mixing of luxurious textures/details, layering, gorgeous color choices (especially, the pink men's suit shown below), and Malan Breton's expert tailoring which showed best in the suits.
Above and below are some of my photos from the show.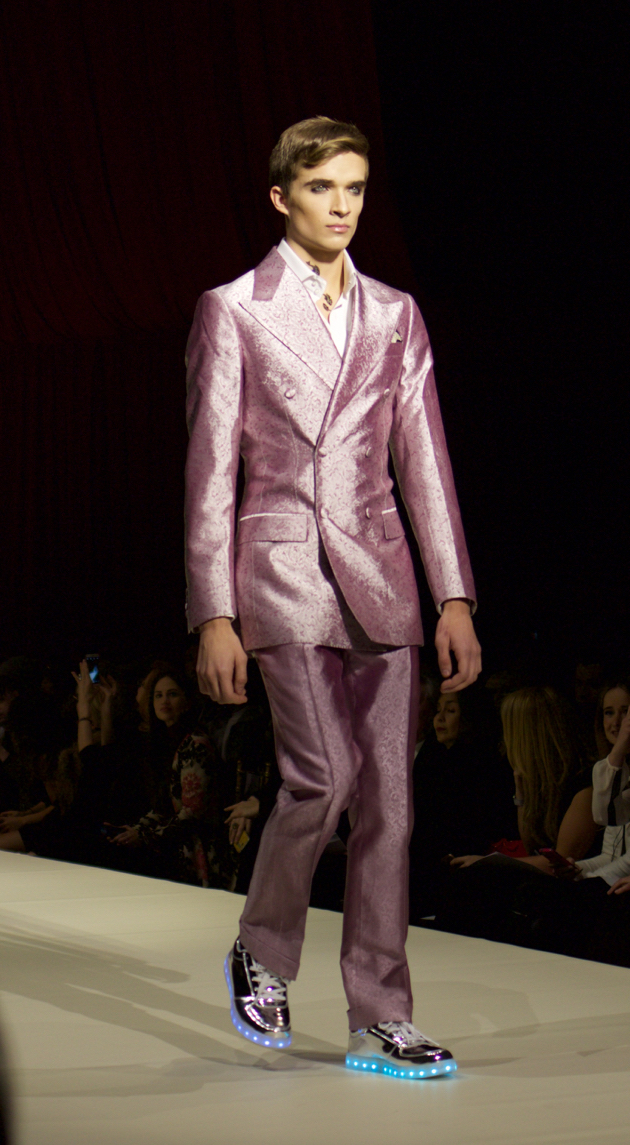 Click below to see the rest of this post…

The designer, Malan Breton, finishes the show with a walk down the runway with the stunning model wearing the finale look.
* All photos are property of Josephina Collection. photo credit: Josephina Kim (me!)