From a fashion perspective, I have a hard time with summer/warm weather dressing. By the time the warmer temps arrive, my mind has already moved on with anticipation to all the great looks and trends coming up in the Fall.
There are some beautiful and warm days, however, where I'm absolutely inspired to embrace the season and put on some lighter weight, warm weather clothing.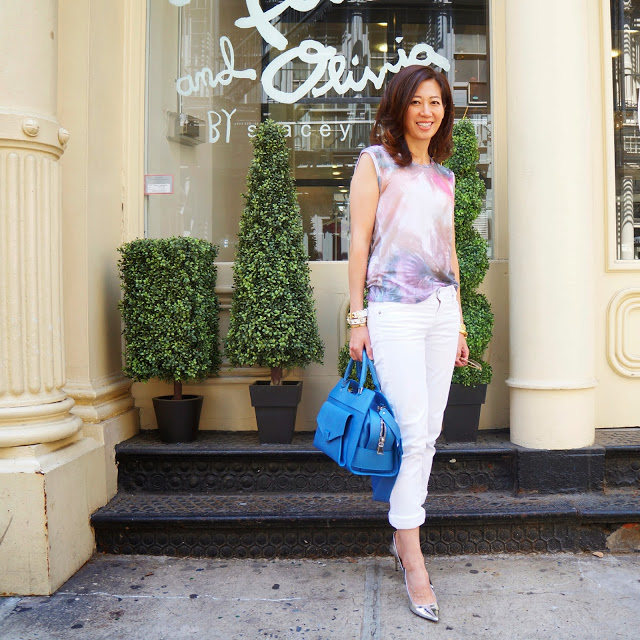 Love the Sandro tropical print top shown in these pics, because the print is subtle and it's a way to incorporate the floral print trend without being "flowery". As denim (love its versatility and durability) is a staple item in my every-day wardrobe, white cropped or cuffed denim pants in a looser fit is a necessity on the hotter days when shorts are not appropriate and/or a skirt is not practical.
Hope you're having a great start to your week!