Although Julie Vos jewelry was launched in 2006, it wasn't until recently that I was introduced to her beautiful, luxe collection. Now, I'm hooked. The collection is affordable and wearable luxury at its best. Designer Julie Vos uses semi-precious stones, 24-karat gold plating, rich textures and colors to create jewelry that is sophisticated, high quality and timeless. But what makes her collection so much more attractive is that most of her pieces are in the $50-$200 (some less than $50) price range with the most expensive being less than $500. So go ahead, collect and have fun!
In the pic above and the ones below, the Julie Vos pieces that I am wearing are the Verona pendant in green onyx necklace and the Byzantine cuff with emerald colored stones. Love how the casual, sporty-chic look of my outfit (my top is perforated!) is offset by the sophistication of her jewelry.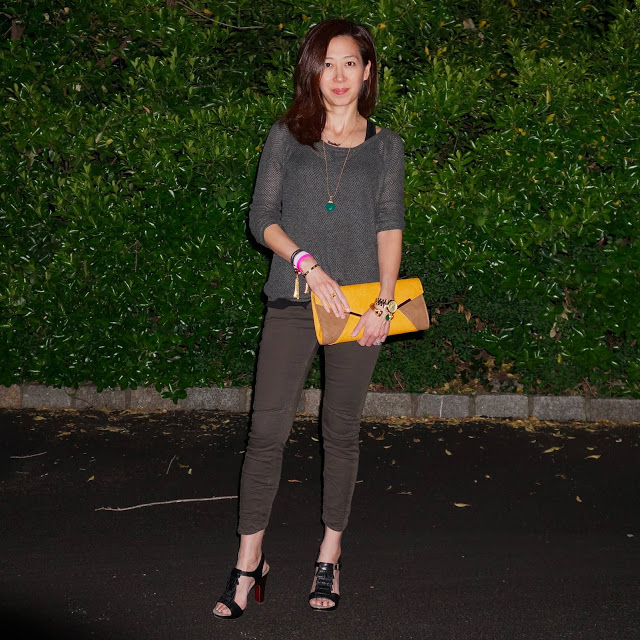 These Chie Mihara heels (bought them a couple years ago) are hands down the most comfortable 4 inch (maybe 4.5″) heels that I have ever tried.
Outfit details:
Tank –
Vince
(Great layering piece! I have several in different colors!)
Pants – CLOSED
Shoes – Chie Mihara
Disclosure: Items marked with a " * " were gifted. All opinions and reviews are my own.
Voilà!