I've always admired the cool, rebellious fashion style of the punk rockers of the late 70's and early 80's. So maybe that's why I'm so incredibly drawn to the studded look that's been so popular lately. In particular, I love studs on heels. The studs can transform a traditional/ladylike shoe style and instantly make it, and the rest of the outfit, look fashion forward and edgy.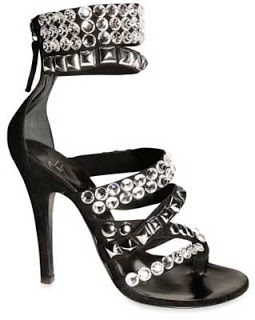 Just bought the
Vince Camuto "Yoglin" heel
. As it's incredibly comfortable (and reasonably priced at
$98
!), it's great for a more "everyday" studded shoe.